 Meet Your Canton Direct Support Professionals
At Legacy Caregivers, we are passionate about empowering our clients with disabilities so they can enjoy a satisfying and independent life. Our Direct Support Professionals, or DSPs for short, have extensive training and experience in providing a variety of care services whether at our clients' residential homes or in congregate living environments.
Contact Legacy Caregivers today at (330) 537-1223 to learn more about our culture of self-improvement for individuals with disabilities.
Travis Carter III - Managing Partner
Travis is a managing partner who helps our executive team fulfill the agency's vision and reach our goals. His advising role includes creating new plans and implementing improved strategies to provide quality care to our clients and their families. As the oldest of seven siblings and the father of a toddler, Travis is passionate about leadership and personal development.
Joirdan Dunlap - Partner
Joirdan is our Chief Care Officer and also a Partner in the agency. She is a certified medical assistant and worked as a home health aide before joining Legacy Caregivers. She is a key member of our executive team and her passion for helping others motivates our staff members to continuously improve and raise our care standards.
Shelly Chavers - Chief Care Officer
Shelly is the "Mama Bear" of the company, and we can always count on her for support and kindness. As a mother of three boys and a past foster parent of nine years, she brings a wealth of knowledge and years of experience caring for individuals with developmental disabilities of all ages.
Before joining our executive team, Shelly had various responsibilities in the field of developmental disabilities, including caregiving, management, programming, and administration.
Travis Carter - Chairman
Travis's primary goal is to design and implement branding initiatives for Legacy Caregivers. His creative solutions bring together our clients, their families, and our Direct Support Professionals to foster a culture of positivity, transparency, and trust around the organization. Passionate about our caregiving mission for individuals with disabilities, Travis supports our outreach and communication goals.
Marika Carter - Vice Chairman
Marika co-founded Legacy Caregivers to be involved in an initiative that can make a positive difference for individuals with disabilities and their families. She brings her experience in client management to help us build strong relationships with our clients and their loved ones. A motivational leader and effective communicator, Marika nurtures the sense of community and professional growth we strive for.
At Legacy Caregivers, we empower individuals with disabilities to live fulfilling and independent lives. Call our Canton office today at (330) 537-1223 or fill out our online form to schedule an appointment.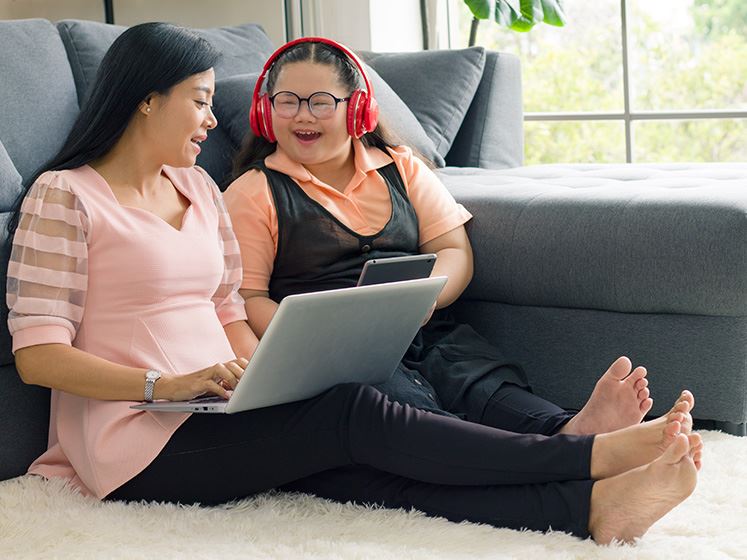 Achieve More
Together we can achieve more. Legacy Caregivers is your partners in better care, individual needs and quality of life. Transforming Lives, Building Independence.
The Possibilities Are Endless
Family Values

We aren't just a service, we are a community and a family.

Top Tier Staff

Are staff and caregivers are vetted and of the highest qualifications.

Digital Platform

Our systems are user friendly and allow you to check on your loved one anytime.

5 Star Service

We believe in quality care, professionalism and empowering our clients and their families.